Contacting your local Homeopath.
Contacting your local homeopath is very simple.
I can be reached in several ways depending on your needs.
You can follow my social media channels below to find out more about me and interact socially.
If you have questions about your needs and would like to email me, please fill in your details below.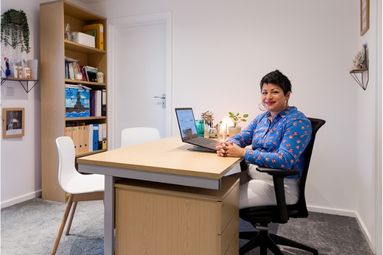 Frequently Asked Questions
Can my condition get worse before it gets better?
This is known as an 'aggravation' in homeopathic terms. I use my skill and knowledge to minimise these as much as possible. Often the aggravation is slight and only lasts for a few days before the condition improves vastly.
Does homeopathy interact/ interfere with my medication?
No! Homeopathic remedies are an energy medicine so do not interfere with physical traditional medication. My background of pharmacy has given me the experience to advise about interactions. Most of the time, homeopathic remedies help to lessen the side effects of the medication. You may even be able to decrease the dose (after discussion with the prescriber).
How should I prepare for my appointment?
During the initial 'timeline' appointment for a chronic condition, I ask about extended family members. For example, how many aunts/uncles do you have and are they alive and well? You may need to ask older family members with regards to illnesses of grandparents etc. This can take some time but if you don't have the information at the appointment,  don't worry! I work with the information available at the time and this can always be added to at later date.
How long will it be before I can see positive improvements in my condition?
Acute cases improve rapidly, within a few minutes or within the hour. Chronic cases do take longer. Homeopathy is not a 'quick fix' for chronic illnesses. I aim to find the root cause of the condition and heal chronologically backwards. My view is small positive steps in the right direction that are sustained yield more benefit for the patient.
If you have a question, want to book an appointment or simply would like to find out more about Homeopathy, I'm happy to offer a FREE 15 min chat to see if I'm right for you. I'm based in Croydon and close to West Wickham.
I look forward to hearing from you and aim to respond within 2 working days.
M:07974310613